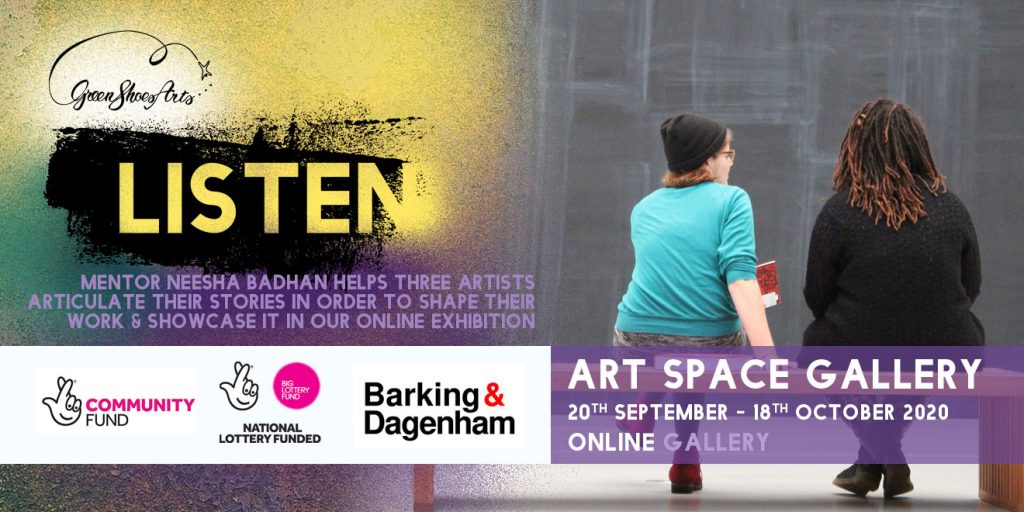 In Autumn 2020, GSA worked with highly experienced mentor Neesha Badhan, supporting 4 local artists to help them find and articulate their stories in order to shape their work and creations in preparation to showcase their work in our online exhibition.
One of the key things artists living with mental health often struggle to do is to sell their artwork and utilise their lived experiences as a positive means for promotion. It's time we open opportunities and discuss a means to support our mental health experiences and this relationship between our artwork.
Artists each received 3 mentoring sessions: before, during and after their exhibition, to allow them space to self evaluate and explore their own voice, and a small seed funding of £300.
Our Selected Artists are:
Emmanuel Oreyeni
Grace Blessing
Jess Burnett
Latifat Obanigba
Find out more about our mentor, Neesha Badhan here.