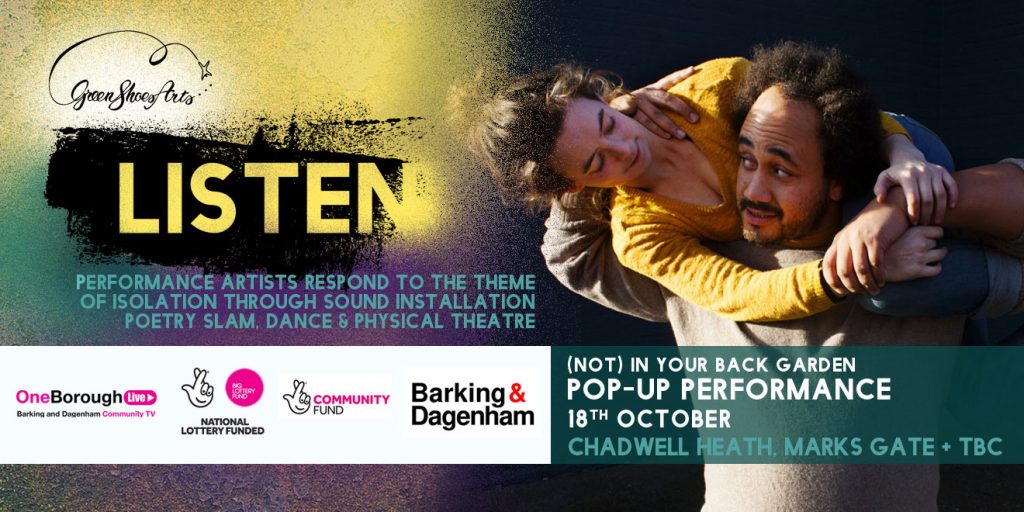 18th October
Chadwell Heath, Marks Gate and Dagenham
Closing the month long LISTEN Festival, we're bringing 3 exciting companies straight to your door! Bringing brand new pieces to you we have bold physical theatre from Tony Cealy & Co, humorous and brutal spoken word from Fury WD, and the moving dance from Nathan Johnston. There's no need to even step outside, you can watch these three spectacular, brand new, pop-up performances from your windows and balconies.
We don't want you to gather outside in the cold. Nah mate. Stay warm, and join us from above as we perform to residents in three high-rise at the heart of Chadwell Heath.
Don't forget, look down and #LISTENFestival
About the Artist: Nathan Johnston
Originally from Middlesbrough in the North East of England Nathan graduated from London Contemporary Dance School in 2010.
After first graduating he went on to work with Punchdrunk in 'The Duchess of Malfi', in collaboration with English National Opera. In 2014, he began his circus career with Upswing Aerial as a hand-to-hand base, and is now an Associate Artist. Nathan has also worked with award winning contemporary circus theatre, Ockham's Razor, in their outdoor show 'Belly of the Whale' in which he toured across the UK & Europe for 3 years. Nathan's other performance credits include: Jorge Crecis, Secret Cinema, Corey Baker Dance, Rhiannon Faith, Levantes Dance Theatre, Nearly there yet Circus Theatre and Improbable Theatre/LA Opera.
Nathan's choreographic debut was as Co-Choreographer with Jorge Crecis, making '36' on EDge 11, which toured to Royal Opera House, Norway and Jordan. He then went on to be Choreography Assistant for the Opera 'Petra Rocks', Jordan. Nathan later received ACE funding to develop his work 'Sleight of Hands' which undertook a UK tour. Early 2020 Nathan worked as 'Remount Choreographer' for Scottish Opera's 'Nixon in China'.
Other choreographic commissions include: Green Flag TV advert, London Studio Centre, Middlesex University, Upswing Aerial, Scottish School of Contemporary Dance.
Instagram: @njohnstonda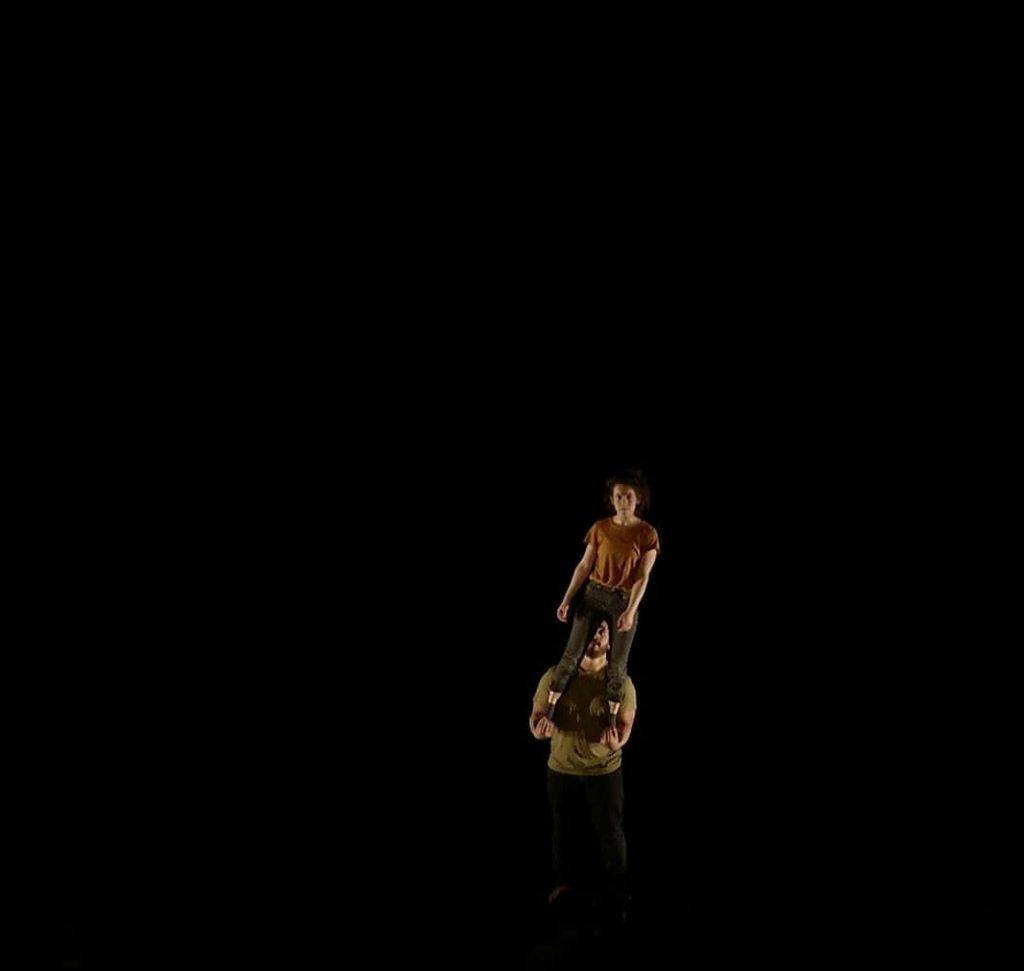 About the Artist: FURY WD
If you are looking for a clean cut creative artist turn away now. Fury WD is a natural crowd pleaser that relishes any opportunity to tell it as it is.
He has mastered the art of using humour and brutal honesty as a vehicle to deliver thought provoking social commentaries. One performance and you're addicted. Listeners quickly recognise. Fury's natural ability to tell stories whilst simultaneously weaving wonderful words together.
Over the last two years he has released two mixtapes, headlined several performance events and has an EP in production. But with the recent release of a short film he co-wrote, produced and directed as well as starting his own creative collaboration company, it seems Fury WD has a few more tricks up his sleeve.
Instagram: @furywd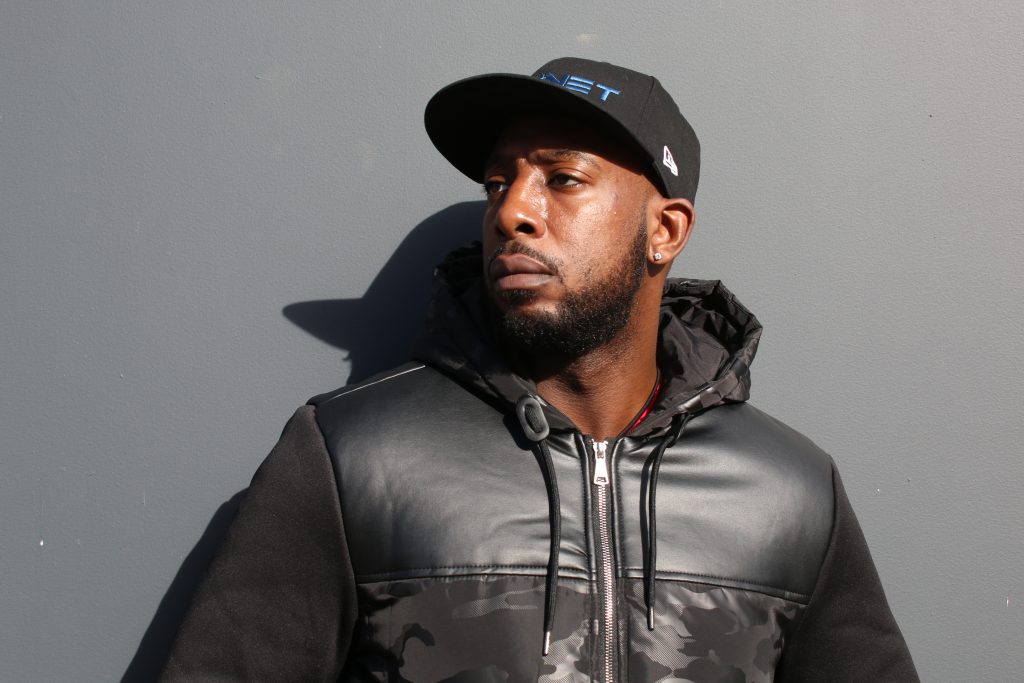 About the Artists: Tony Cealy
Tony Cealy is a drama facilitator, theatre practitioner, arts activist, agitator and creative producer who makes projects and programmes designed to engage the public in issues that are important for social and behavioural change. I am inspired by the creative arts and I work collaboratively with communities, artists, organisations and institutions to plan deliver and evaluate projects, programmes and arts experiences within the public realm.
Tony Cealy and The Older Mens Drama
We are a group of Black men who attend weekly drama-drop-in-sessions to creatively explore issues that affect us in our lives.
We have been meeting up and working together to make community based shows around the issues of mental health, injustices and inequality since October 2019. During our meetups we discover learn and practice performance and producing skills, build friendships to lead on meaningful projects that raise awareness of the issues we face in order to:
build strategies for citizen action
analyse, understand and overcome situations of oppression
make theatre to understand the reality we live in, the collective search for alternatives to injustice, power imbalances and inequality in access to resources and opportunities
build solidarity to find concrete means for transforming unjust realities, overcoming oppression and building the future we long for
We will deliver a short interactive performance based on a character called Kwame and his daily challenge of getting through his day and managing his mental health. Suitable for all the family.
www.tonycealy.com | #oldermensdrama