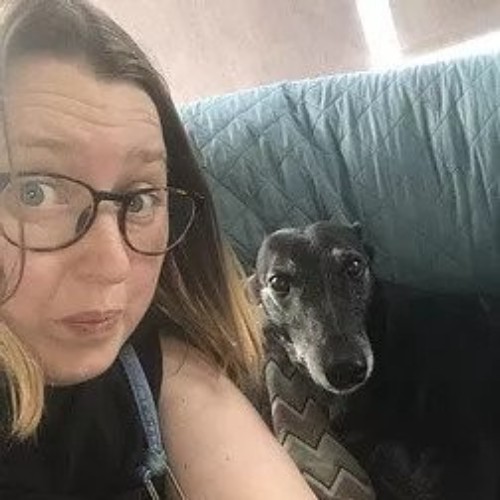 Kelly Jones
Fav piece of Art – My fav thing I've ever seen was Anatomy of a Suicide by Alice Birch. I got so swept up in the storytelling it made me forget i was in a theatre. I was very emotional.
Fav place: Berlin! I've been a few times. I love the art and cabaret scene there. Everything is really queer and really alternative. If you go, i'd highly recommend Betty F***s
Fact: When I was younger, I nearly drowned, twice. Also, I own a greyhound called Zeta (see pic)
Animal: I couldn't decide so i did a Buzzfeed quiz- It told me my spirt animal is the  Wolf –  instinct, intelligence, appetite for freedom, and awareness of the importance of social connections.