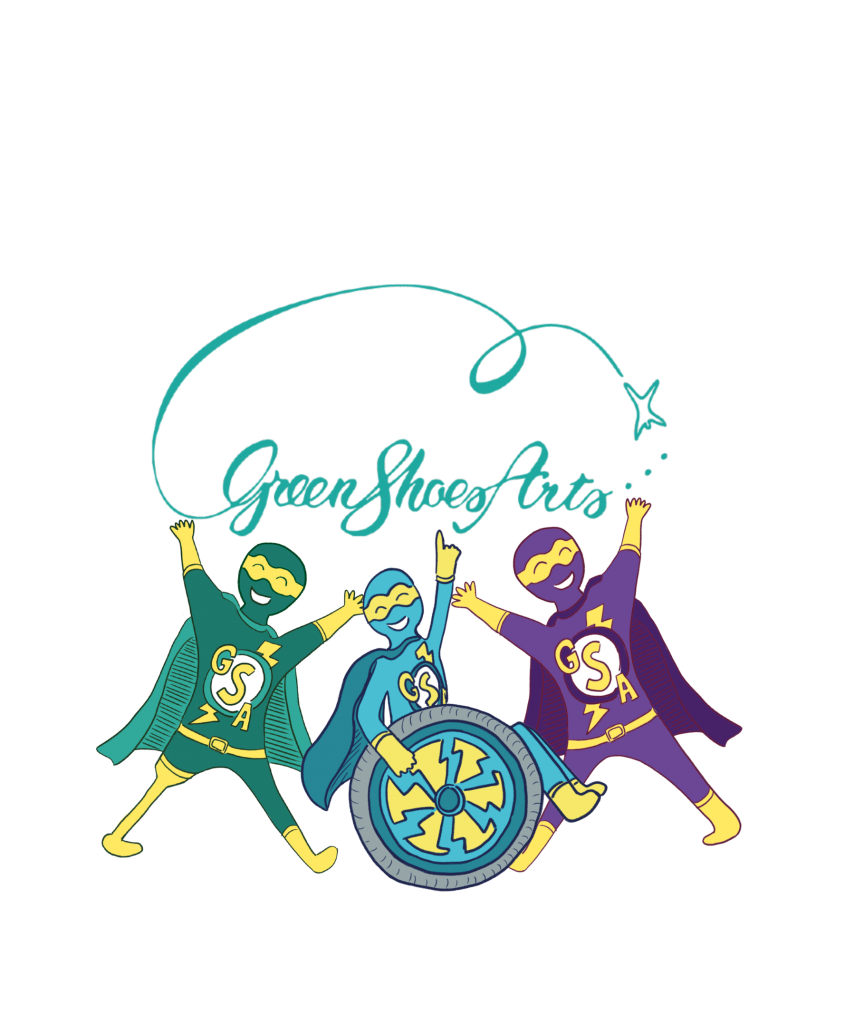 If you'd like to get in contact with us, whether that's to find out more about our work, to speak to us about working with your organisation or if you have a comment or complaint, you can reach us in the following ways:  
General enquiries and bookings – info@greenshoesarts.com
Compliments or Complaints – admin@greenshoesarts.com

Write to us at our new temporary base (from September 2020):
Green Shoes Arts
The Vibe Youth Centre
195-211 Becontree Avenue
Dagenham,
RM8 2UT
Or if you know who you'd like to speak to you can contact staff directly at:
Nikki: nikki@greenshoesarts.com
Kirsty: kirsty@greenshoesarts.com / 07763 396397
Vicki: vicki@greenshoesarts.com / 07563 991840
Steve: admin@greenshoesarts.com / 07907 037599
Click HERE, or scan the QR Code below, to subscribe to our e-newsletter!
Come and join the Green Shoes Arts Support and Creative Group!
The Green Shoes Arts Support and Creative Group
This group has been created for participants of Green Shoes Arts who are no longer able to attend our sessions at Chadwell Heath Community Centre, due to the cancellation of classes because of current public health measures.
The aim of the group is to provide a platform for Green Shoes Arts and its members to give you ideas and inspiration for things you can create together or alone and share here amongst friends in a safe and private space.