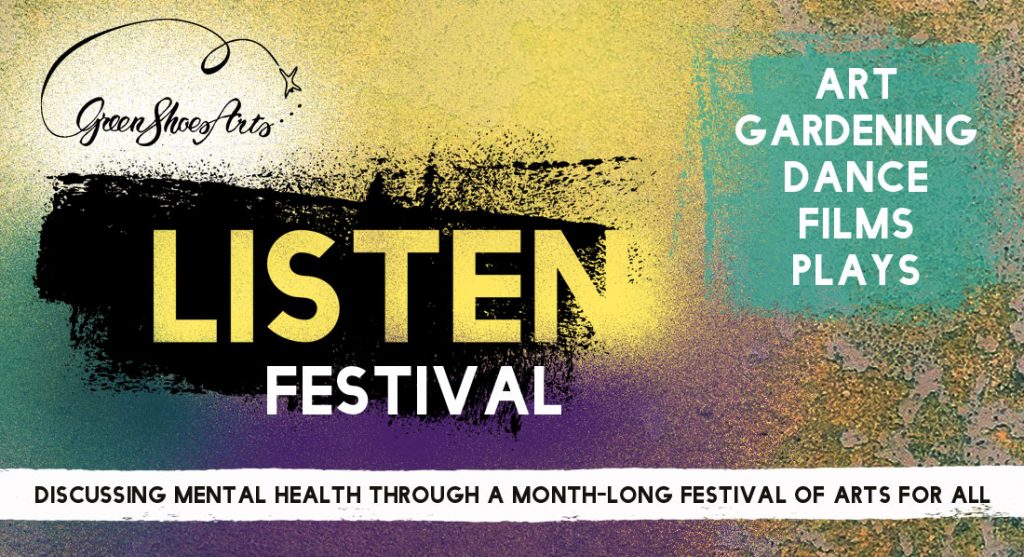 This autumn join Green Shoes Arts for a month-long celebration of connection and support with professional and community arts in the heart of Dagenham.
"Lets Instil Support To Everyone Now" is a festival giving Chadwell Heath a time to discuss Mental Health through a programme full of mixed and combined arts; from bold Origami Sculptures to Online Radio Plays, Outdoor Dance to Lockdown Photography.
The festival is kicked off with a short film, "(Not) In Your Back Garden" featuring music from Omar Aswuah, commissioned by LBBD for One Borough Festival which has moved online.
Despite Green Shoes Art's home at Chadwell Heath Community Centre being temporarily turned into a COVID Test Centre, the LISTEN Festival will be moving outdoors and online, featuring several workshops for local residents!
---
Events
The festival kicks off on 20th September with a short film '(Not) in Your Back Garden.' Links for online events will become available on the dates below, and watch our social media for news on the release of booking for the other events!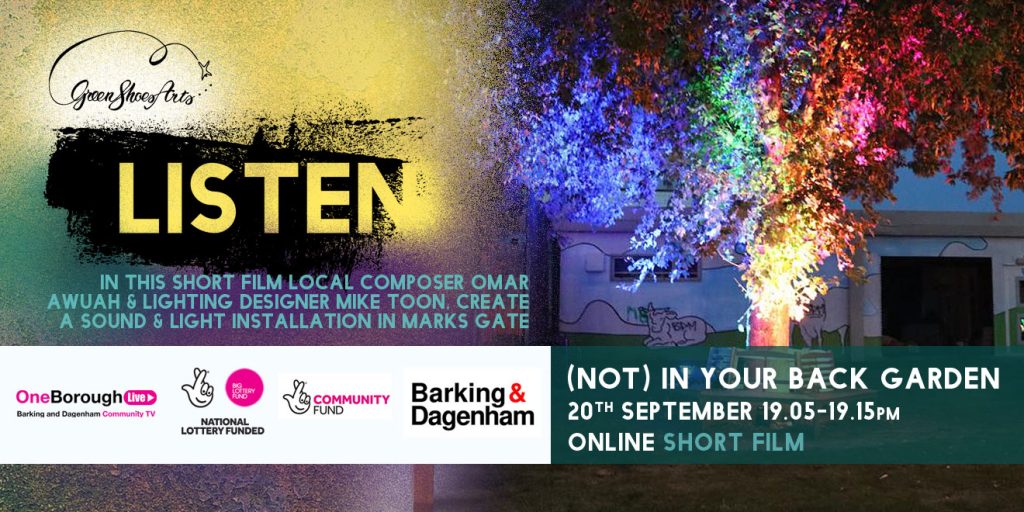 (Not) In Your Back Garden premiered as part of One Borough One Love Festival 20th September.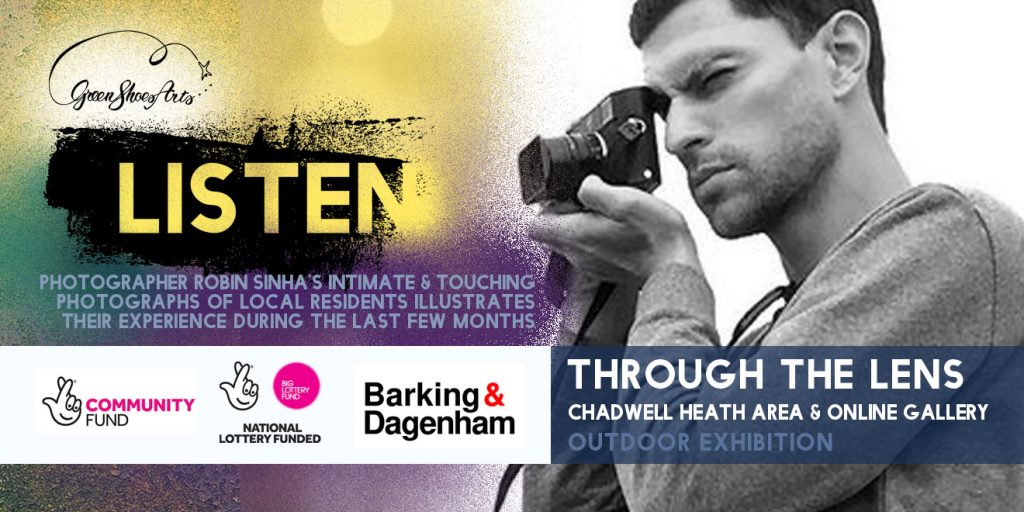 Look out for the phenomenal photographs by Robin Sinha around Chadwell Heath!
Send us your images or tag @greenshoesarts1 and #LISTENFestival and we'll share your stories in our online gallery, exhibiting your photographs and have your say.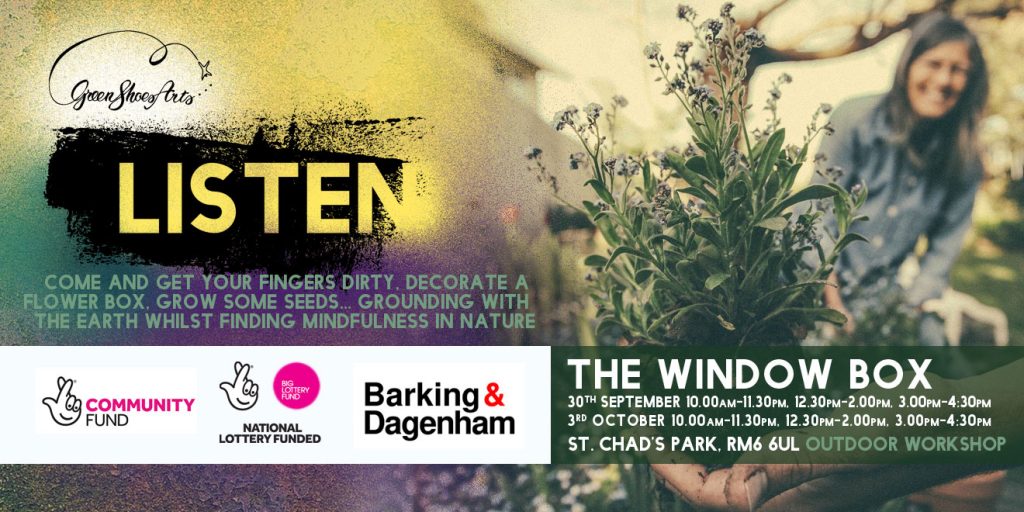 Come and get your fingers dirty, decorate a flower box, grow some seeds… Grounding with the earth whilst finding mindfulness in nature.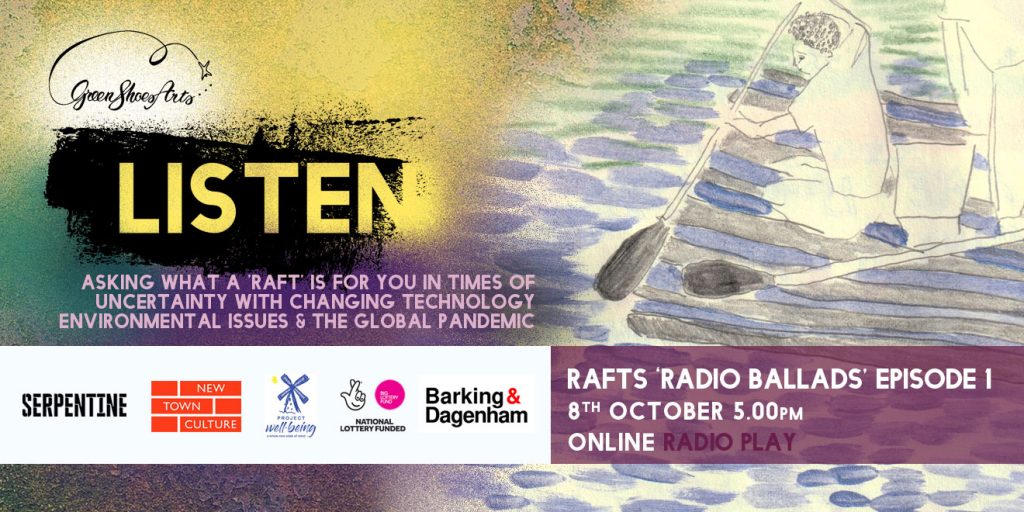 Episode One Released SOON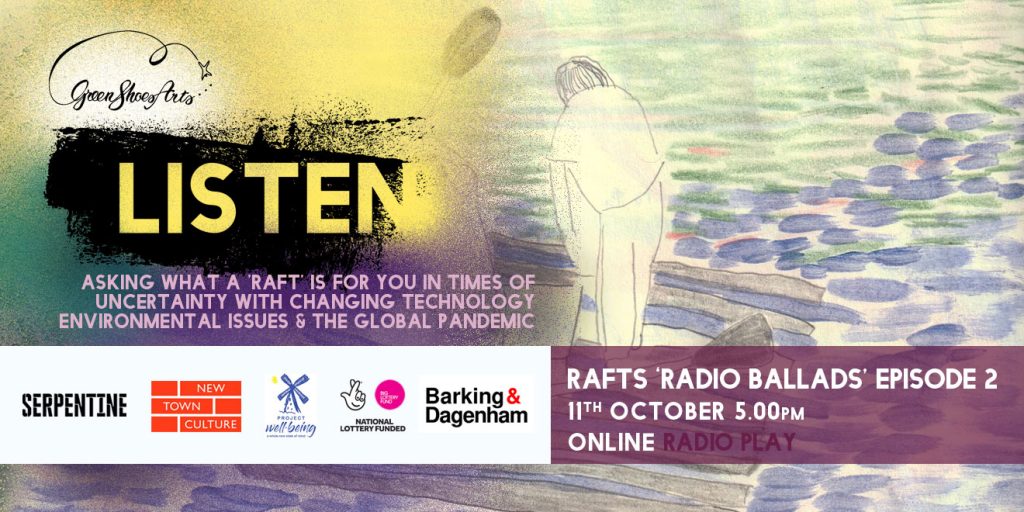 Episode Two Released SOON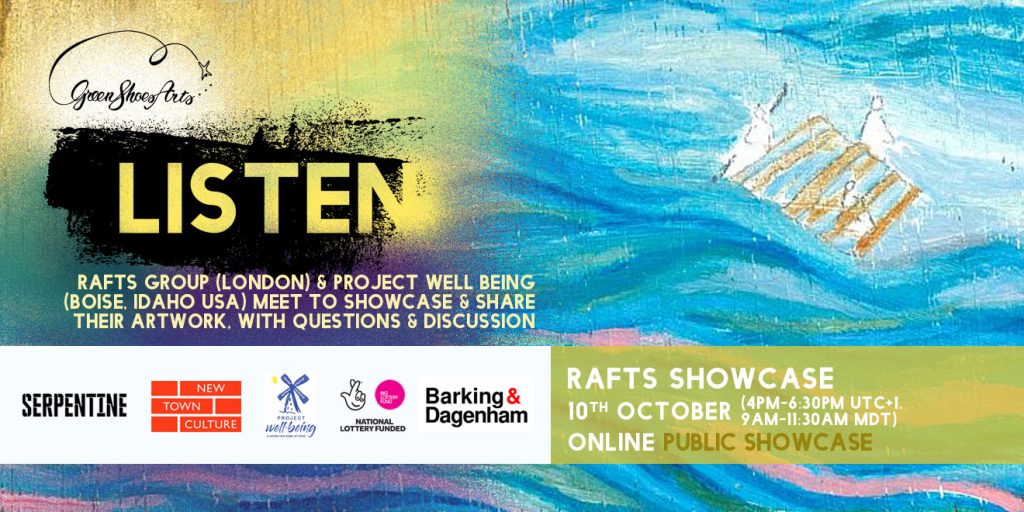 The first International RAFTS Showcase, with art, poetry and performance from members in London, UK and Boise, Idaho, USA.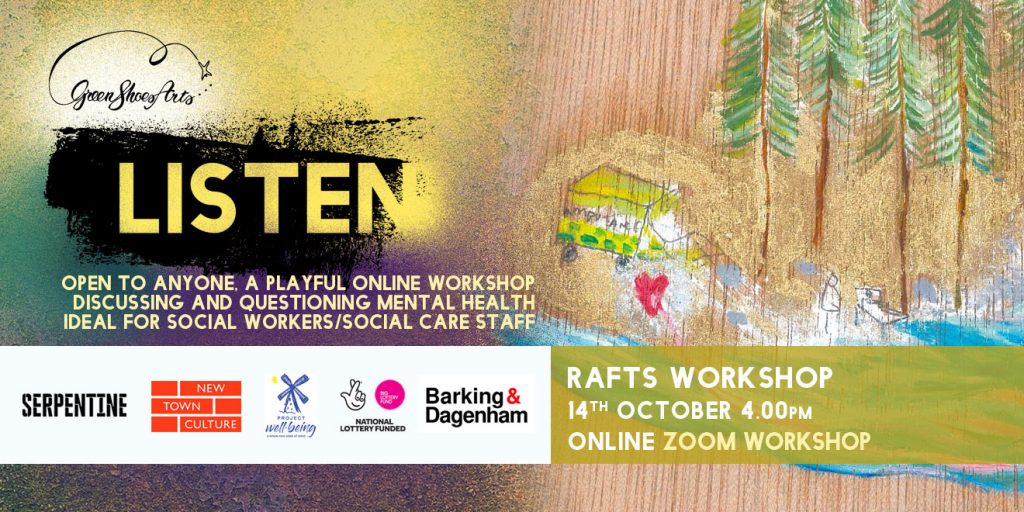 OPEN NOW – RAFTS host a community workshop discussing and questioning mental health. Ideal for social workers/social care staff.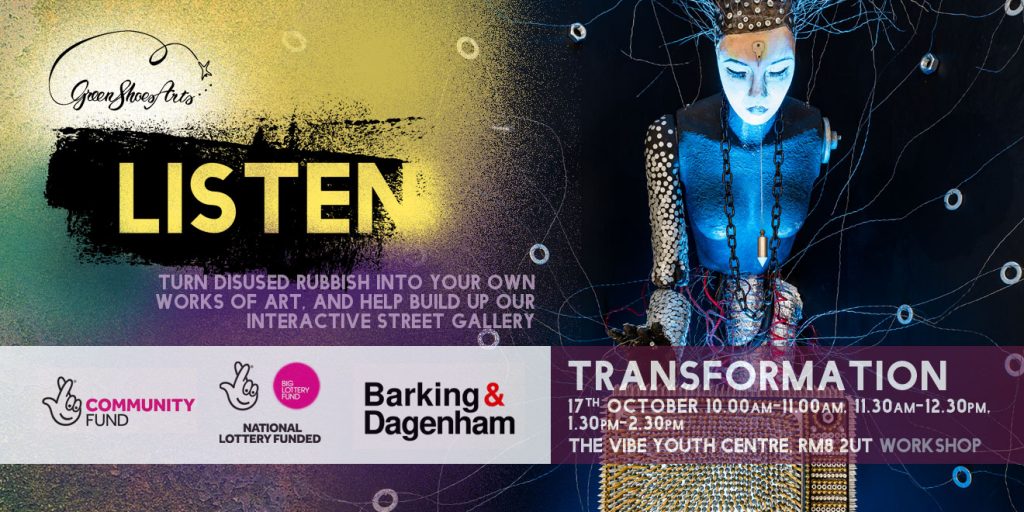 "Kokoro", a Japanese concept uniting the notions of heart, mind, and spirit.
Join us to create your own works of art. Book now and receive your creative pack at home before building up our interactive street gallery.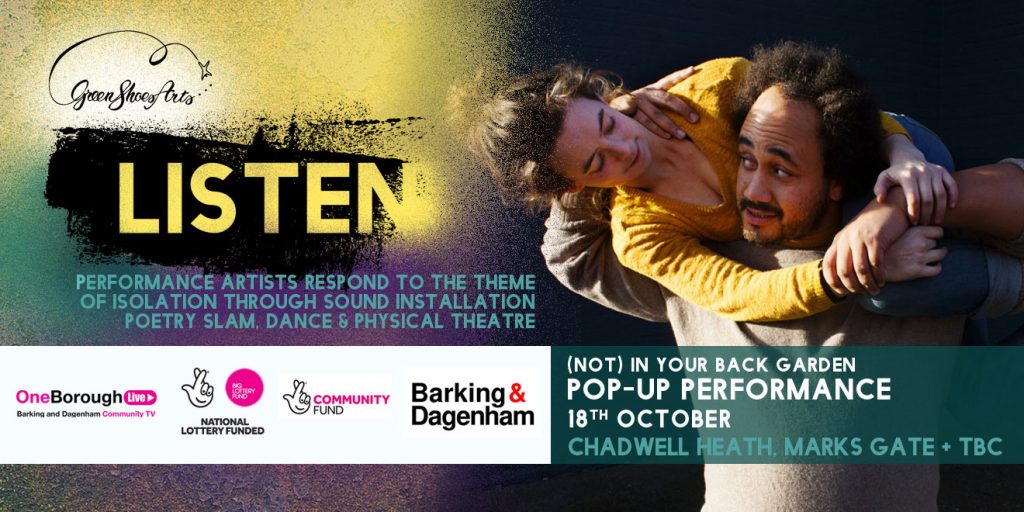 WATCH FROM YOUR HOME!
We don't want you to gather outside in the cold. There's no need to even step outside, so you can watch these three spectacular, brand new pop-up performances from your windows and balconies, outside three residential high-rise buildings at the heart of Chadwell Heath.
---
Our Sponsors
LISTEN Festival is brought to you by Green Shoes Arts, supported by London Borough of Barking & Dagenham, Neighbourhood Community Infrastructure Levy, The Big Lottery Fund, The National Lottery Community Fund, The Vibe Youth Centre, with the RAFTS programme being commissioned by Serpentine Galleries in partnership with New Town Culture, Funded by Mayor of London as part of London Borough of Culture.
[logo-slider]