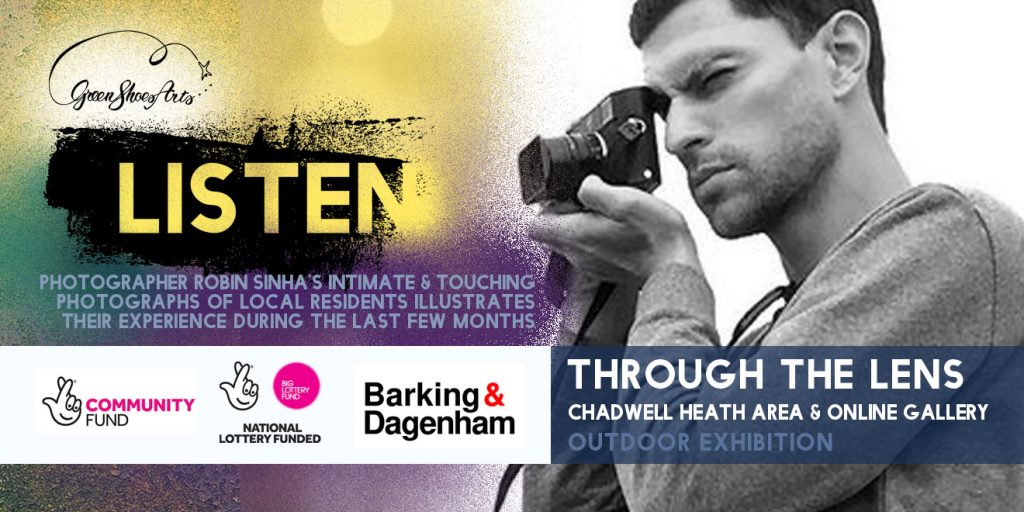 Lockdown had us all inside. We all had different mental health journeys. Lookout for local photographer Robin Sinha's photographs around Chadwell Heath and the High Road for some intimate and touching photographs of local residents and their experience during the last few months.
How has Lockdown life affected your mental health? Have you found comfort or strength in something visually striking, or just plain and beautiful, ordinary in extraordinary times.
Carina Murray
Dee Pessoa
Kev Walton
Ruqyiah Asim
Verona Smith
Send us your images on Instagram and tag @greenshoesarts or Twitter and tag @greenshoesarts1 and #LISTENFestival and we'll share your stories in our online gallery, exhibiting your photographs and so you can have your say.
Photographs courtesy of Robin Sinha, commissioned for Through The Lens as part of LISTEN Festival.