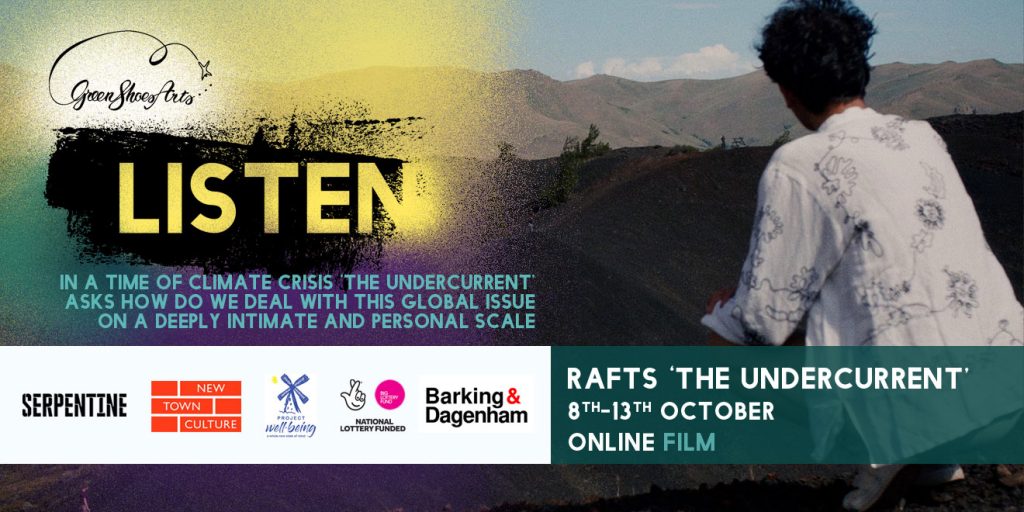 Date: 8th-13th October
Duration: 50 minutes
If prompted for a password, please use: river
The Undercurrent, 2019. Rory Pilgrim courtesy of andriesse-eyck galerie.
About The Undercurrent
In a time of climate crisis The Undercurrent asks how we deal with such an overwhelmingly global issue on a deeply intimate and personal scale. Filmed in Boise, Idaho in the USA, the film was made with 10 Youth Climate Activists from Boise and small towns from the surrounding area who responded to an online open call. While the climate crisis appears to be the most important theme, the activists explore how climate change interconnects with other aspects of their lives including family, difficulties with religion, friendship, fighting for gender equality and the essential need of a home. Exploring further questions of home, security, shelter, communication and nature, members from the local homeless community from Boise reflect on their experiences.
Made over a period of 2 months through workshops, field trips and vlogs, The Undercurrent uses different filmic materials to address our current predicament. Soundtracked by an original orchestral score composed by Pilgrim and singers in Boise, music and song flow throughout to explore the emotional means we have to articulate crisis. Nurturing the dialogue with those in Boise, the film marks the first chapter of a wider body of work that will continue to deal with the constant action needed to deal with the Climate Crisis, using film as a means not to record or document loss but to as an agent to stop it. In these uncertain times globally, The Undercurrent questions what makes us feel like we belong somewhere – it is a home, a country or each other?
More information about the film available at :
https://www.rorypilgrim.com/the-undercurrent/the-undercurrent/
The RAFTS programme is commissioned by Serpentine Galleries in partnership with New Town Culture. Funded by Mayor of London as part of London Borough of Culture.
Image: The Undercurrent, RAFTS Film, courtesy of Rory Pilgrim & andriesse-eyck galerie. Festival Artwork courtesy of The Public Art Company