Green Shoes Arts is led by a team who's passion is on delivering high quality community arts projects that inspire and innovate the local community creative activities that have a lasting and positive impact on their lives.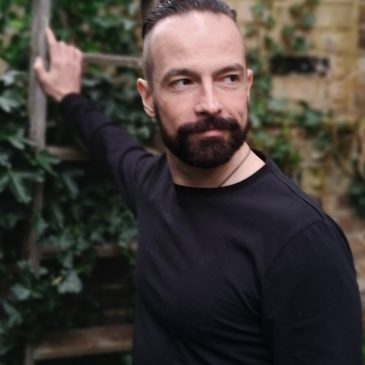 Sam Miller – Artistic Director
Favourite piece of art: Nighthawks by Edward Hopper. I love the unanswered questions that hang in the air, the sense that something has happened or been said, or is about to happen - right down to the tension in the shoulders of the man with his back to us, the use of empty space in the left of the frame. Favourite place to visit: Japan, without a doubt. Anywhere that has 'watching the spring blossoms gently fall while reflecting on the fragile impermanence of beauty' as a national pastime works for me. A strange fact about you: I used to teach Taekwondo. My spirit animal: I've thought long and hard about this, and I'm some sort of deer. I only eat plants, I'm highly social, and I like to run around a lot.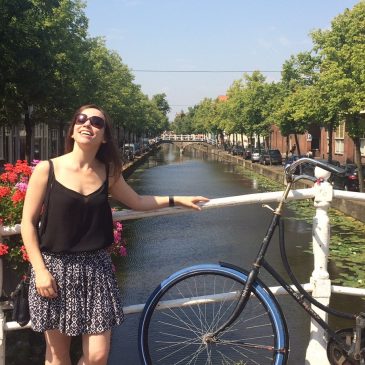 Vicki Busfield – Project Manager/Facilitator
Favourite piece of art: I love the dance film Amelia by Canadian Company La La La Human Steps (Bonus fact: David Bowie danced with this company in 1988!). My favourite place to visit: It's hard to pick, but visiting the waterfalls on Koh Samui in Thailand was beautiful and a great place to cool off in the heat! A strange fact about me: I was taught by a CGI animateur for the film Cloudy with a Chance of Meatballs. My spirit animal: Ring-tailed Lemur (think Madagascar!)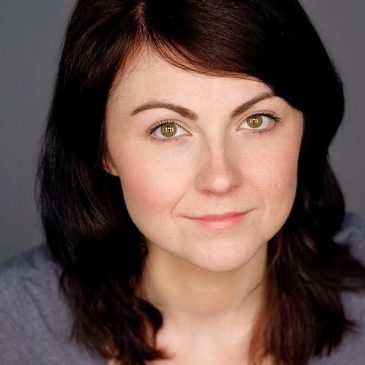 Kirsty Cherrett – Project Manager/Facilitator
Favourite piece of art: My favourite musical is Wicked. The adaption of the story and its links to The Wizard of Oz are so clever! The music is beautiful, and the stage is visually stunning. Most importantly, there are two strong leading female characters who are at the centre of the story. My favourite place to visit: I love to be by the sea! A strange fact about me: I am obsessed with skincare. Spirit animal: A wolf!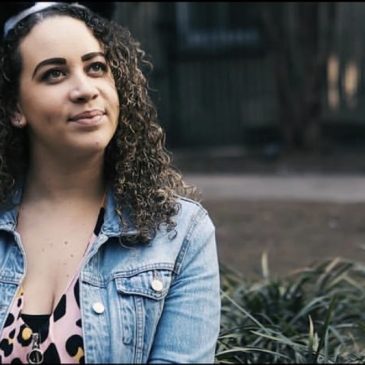 Verona Smith – Administrator
My favourite piece of art: the West End show Emilia.My favourite place to visit: Paris, but any beer garden in London is a close second! A strange fact about me: I'm petrified of sloths. Spirit animal: a lion!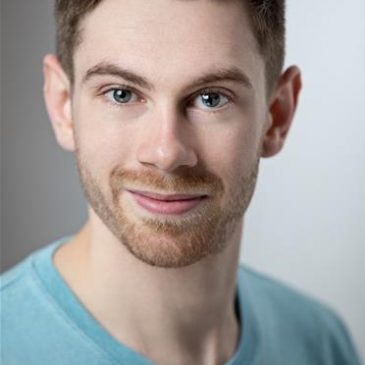 Robin Paley Yorke – Project Manager
"My favourite piece of art has to be Teatr Zar's "Caesarean Section: Essays on Suicide", a gut-wrenching but beautiful blend of physical theatre and polyphonic music. I love a sandy beach, but my favourite place I've visited was the top of a mountain in the Caucasus in Georgia; the grass, the air & wind and the views! A strange fact? I used to work in a swanky bowling alley, and met the likes of Michael Fassbender and Salma Hayek. I think my spirit animal would have to be a robin, constantly on the go, picking up what you can, and loves a little sing."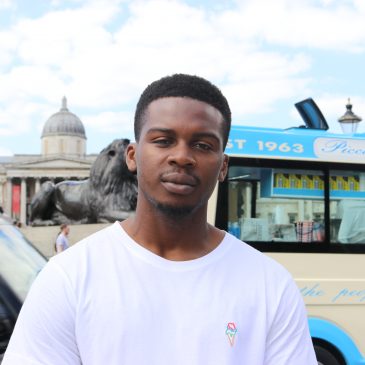 Dauda Ladejobi – Project Coordinator
- what is your favourite piece of art - Big fan of movies and my favourite would probably be the matrix. - what is your favourite place to visit - Very fond of my mums house but outdoors I like forest walks so just put me anywhere with enough tall trees - give us an unusual fact about yourself - I used to be able to read the quaran fluently but can't now unfortunately - what's your spirit animal - would have to be a lion.
Associate Artists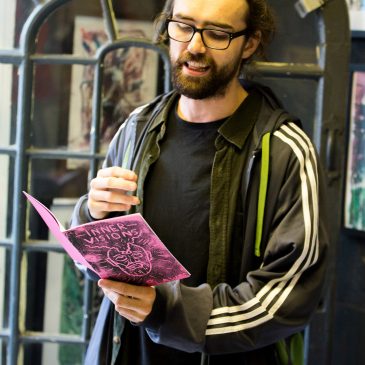 Steve Lawes – Visual Artist
Favourite artist: Paolo Amaringo, a Peruvian shaman who uses his photographic memory to depict what he sees in a state of trance/vision. Favourite place to visit: the woods, or Barcelona. A strange fact about me: as a child I contracted chicken pox three times, and had several ridiculous and terrible accidents which nearly killed me, causing my parents no end of stress. Spirit animal: an owl.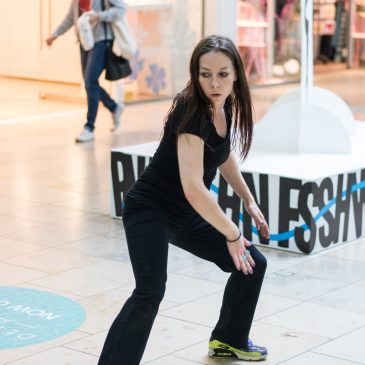 Nikki Watson – Dancer
My favourite piece of art: The original Enter Achilles by DV8. And in recent years, it's Smack That! By Rhiannon Faith. My favourite place to visit: I love to travel and keep a map with pins in it to track where I've been. My favourite city in the world is Kyiv, where I once had my head set on fire! I tried diving in 2009 and loved it and would love to do my open water diving course one day - but I want to wait until I can do it in warm water because I HATE the cold!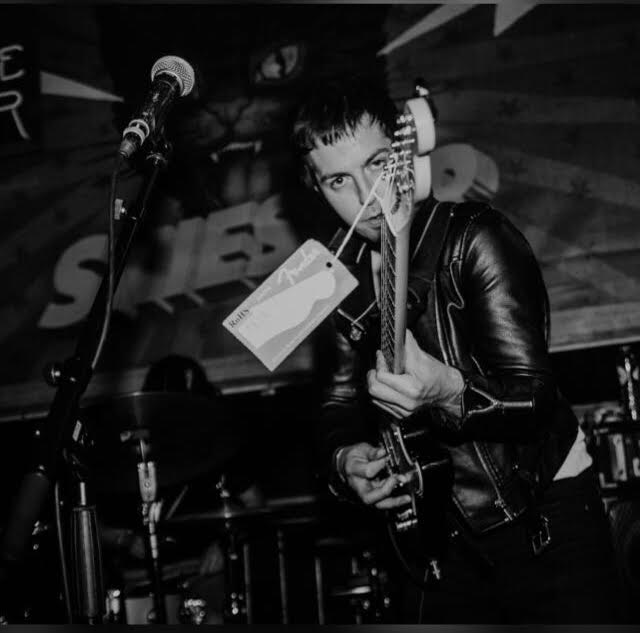 George Berry – Musician
Favourite piece of art: Charge of the Light Brigade. My favourite place to visit: forests A strange fact about me: I used to have an Australian accent. My spirit animal: a pigeon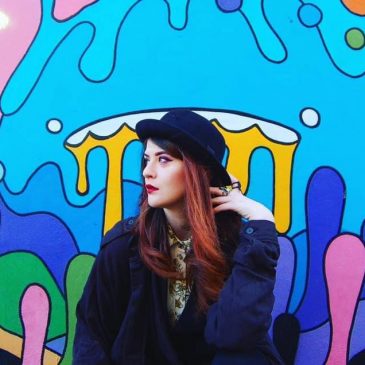 Jess Burnett – Visual Artist
My favourite artist: Caitlin Hackett as she showed me the the beauty of nature through mythology and the circle of life and death. My spirit animal: a massive mythical red fox with feathered wings, I created him as a child to keep me safe and draw him to this day! A strange fact about me: despite my shyness I had managed to meet my childhood idols Johnny Depp , Helena Bonham-Carter and Tim Burton who helped me get through tough times growing up and showed me that it's OK to be different! All of these signed my art and took them home which was a dream come true!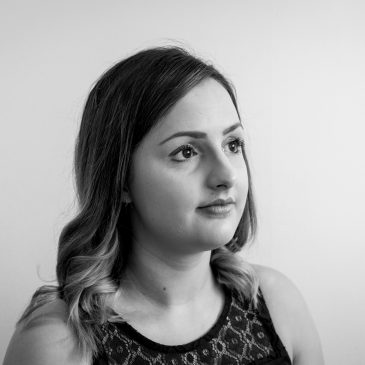 Jasmine Hall – Dancer
Jasmine Hall is a Freelance Dance Artist and Community Practitioner based in London and the East of England. She works independently to bring dance to the community, specifically working with the older generation and those with conditions such as Parkinson's and Dementia and in SEN settings. As well as Green Shoes Arts, Jasmine also works for Trinity Laban, Danielle Teale Dance, DashDotDance, DanceEast and the Royal Academy of Dance's programme, Step Into Dance. Jasmine is also a choreographer and dance filmmaker, performing Essex based dance company, Flux Dance Collective and has created and produced dance films, such as 'RECLAIM' (2018), in collaboration with filmmaker Dominic Munson.
The Board of Directors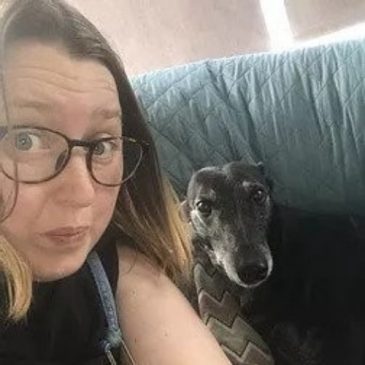 Kelly Jones
Fav piece of Art - My fav thing I've ever seen was Anatomy of a Suicide by Alice Birch. I got so swept up in the storytelling it made me forget i was in a theatre. I was very emotional. Fav place: Berlin! I've been a few times. I love the art and cabaret scene there. Everything is really queer and really alternative. If you go, i'd highly recommend Betty F***s Fact: When I was younger, I nearly drowned, twice. Also, I own a greyhound called Zeta (see pic) Animal: I couldn't decide so i did a Buzzfeed quiz- It told me my spirt animal is the Wolf - instinct, intelligence, appetite for freedom, and awareness of the importance of social connections.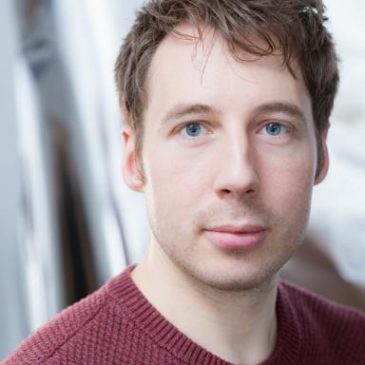 Dan Dawes
There's an amazing series of paintings by the American artist Thomas Cole. It's called 'The Course of Empire' and charts the rise and fall of a Classical civilization. It's essentially an anti-colonialist piece, and is a reminder that empires fall - and that nothing is permanent. I'm also a huge fan of Salvador Dali, Frederick James Aldridge, the Soviet space art of the 1950s, and the contemporary artist Anna Marrow - all for very different reasons! As sad as this probably sounds, my favourite place is my home city of Portsmouth. Nothing beats the smell of fish and chips, the sound of arcade machines, and the sight of the beach. I once worked as a mascot for the Spinnaker Tower. It was an eight-foot-tall costume and the head used to fall off all the time, usually in front of dozens of very confused and upset children. You also couldn't really see anything, so I used to bump into a lot of things... and people. Fun times. My spirit animal is a lobster - a bit rough on the outside, but pretty soft underneath. Goes well with butter.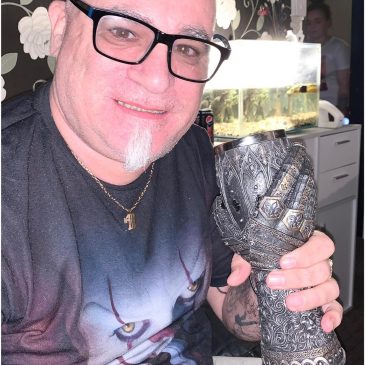 Kevin Walton
I am a director of Green Shoes and a participant. My fave art piece is the Fighting Temeraire by Turner. The colours are amazing. My fave place to visit is London Zoo. I used to go there weekly when I was supposed to be at school. I love all animals. I joined the funfair at 15 for 6 months. My spirit animal is a Bear.