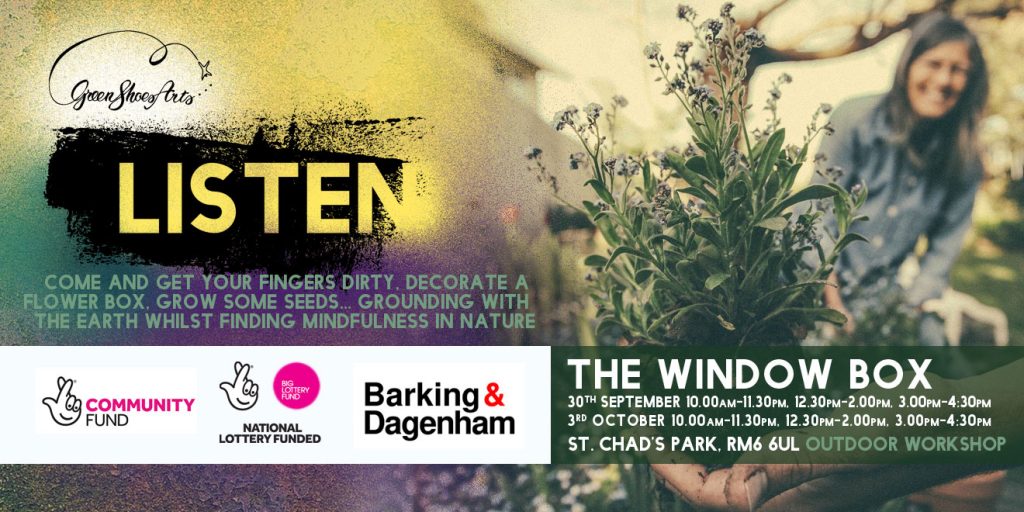 30th September
10am-11:30pm. 12:30pm-2pm. 3pm-4:30pm.
3rd October
10am-11:30pm. 12:30pm-2pm. 3pm-4:30pm.
Plants are like people, with less complicated emotions. Giving people the opportunity to grow and nurture something does wonders for our mental health. In these two sessions, come and get your fingers dirty and decorate a flower box, grow some seeds, and watch your garden grow. Grounding with the earth whilst finding mindfulness in nature. Discover the power of herbs in this group workshop and continue your growth at home as you get to keep your green creation.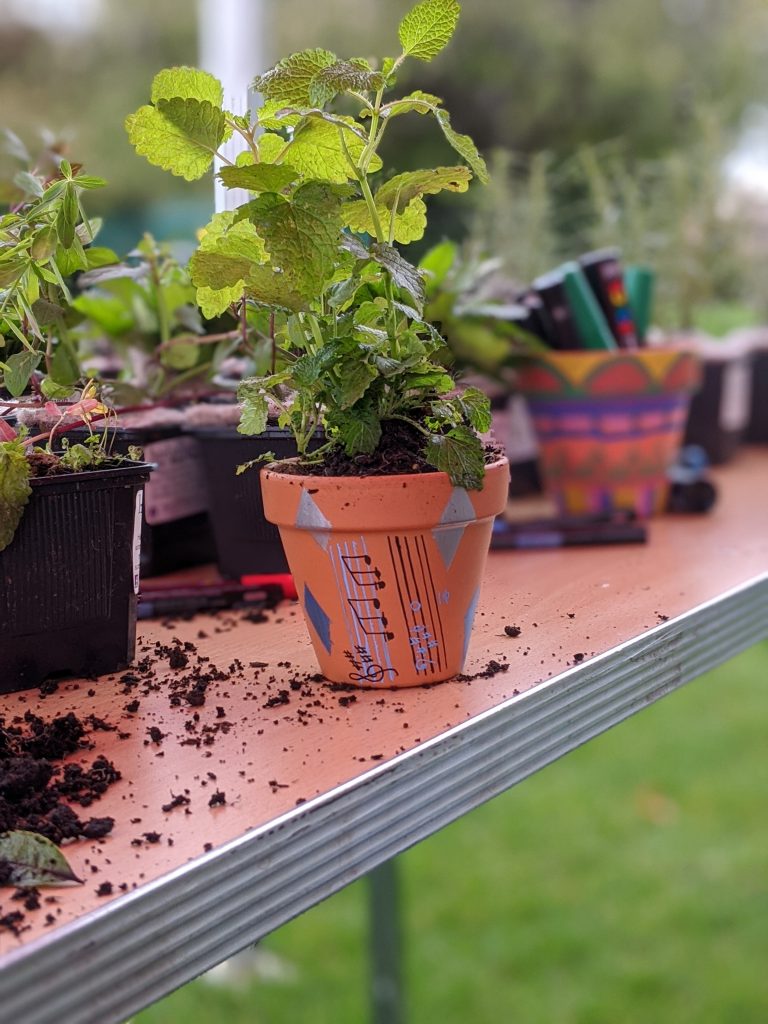 Our Saturday 3rd October workshop are open to all, especially young ones.
Our Wednesday 30th September workshops are suited for adults.
Please note, this will be an outdoor workshop, so wrap up warm and you're more than welcome to bring a flask!
Due to COVID-19 restrictions, there will be a maximum of 4 individual participants. All equipment and materials will be provided, but will not be shared. People will work in designated stations, and all surfaces and tools will be sterilised. Please book your time slot and await a confirmation of your booking. Don't hesitate to get in touch if you have any questions regarding safety or your booking.
About the Artist: Bex Large
Is an artist, educator, mindfulness teacher and nature lover!
Mostly working within arts and wellbeing. I've been an associate artist with Green shoes for around 4 years now. I love it!
People are at the heart and core of my practice, as is play! I use performance, story telling, nostalgia, nature, conversations, mindfulness and art making to create meaningful, connected experiences with others.
Let's explore ourselves and the world we live in through being creative, together. Pull up a chair, grab a cuppa and see you soon.